Certification Testimonials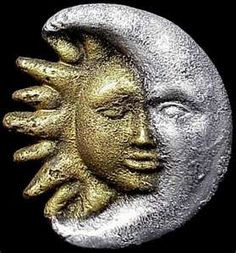 SUCCESS is not the Result of Making Money.
Making Money is the result of Success with... Feng Shui!
I love your Feng Shui Certification Course; it's FANTASTIC!
"I was dead in the water, my business had literally stopped. Now 2 months after learning your 5 element business system, I've already closed SIX "new" escrows... have 3 other deals in the works and have listed several great properties that I know I will sell FAST!!.
I am amazed at what is happening to my business and life since learning Feng Shui."
–Peggy Oremland CRS, ABR, e-PRO, ASP RE/MAX Premier VA
"I have a success story to share with you! I helped an agent Feng Shui a very unusual house with lots of steps up and down, all over. The house, located in Walnut, sat at the top of a steep driveway. It was a rainy day so I did the best I could given the weather. Anyway, one week after my Feng Shui, the agent got an offer on the property and sold the house!!! Your Feng Shui study is powerful!!!
Linda Jenkins, Regional Manager, Orange County, CA, Buyers Protection Group
"I am the Feng Shui Element 'Water' and since learning this and repositioning myself in my best guas and directions, I've had THE best two years in real estate during the worst two years in Florida. Your Feng Shui Certification course iis AMAZING!"
Gabe Mellein, Real Estate Broker - FL
"I was literally down to my last few dollars when my sister told me about Suzee Miller. I immediately got on her website and started devouring as much information as I possibly could. I downloaded my Feng Shui Element Audio and began implementing EVERYTHING Suzee recommended. Within 24 HOURS -- I kid you not -- I pulled in new paying work, a huge new client, I received money from some orders and I finally felt joy & optimism again. In fact, I pulled in the funds to be able to continue to purchase more of Suzee's products - and each one gave me new insights and improved results. My creativity is renewed and I have a revived outlook on my life. I'm now enjoying her Feng Shui Certification course, it's stellar. Thank you Suzee Miller for all your brilliance and Feng Shui mastery. "
Carine Horner, Artist, Musician, Graphic Designer
"I got to listen to your Feng Shui Forecast this past weekend. It's GREAT! Listening made me realize how you can make your own dream come true in any circumstances. Thanks for all the Feng Shui remedies and advise Suzee. Your certification course has already exploded my business! You are the BEST! "
Jay Kim, CEO - Idolian Mobile, Inc., South Korea & USA
"I had first assisted my better half's daughter. I Feng Shui'd one of her listings in California that had been on the market for a long time and was about to expire. She held an open house the next weekend and it sold immediately!
After that, I took a listing on a house in Nebraska that had first been a FSBO and then expired with another national chain real estate company. It was across from a church, and after learning how to Feng Shui for this kind of location, it actually sold to the church across the street. They bought it for a day care center!!!
I sold both properties using your Feng Shui Empowerment Course – that is why I am buying the CERTIFICATION course on lay-a-way. I want to thank you for the great information, and for allowing me to pay on time. I can't wait to get CERTIFIED!"
– Joan Thomson / EcoBroker, GREEN, SRES / Woods Bros Realty - Nebraska
"I am vibrating at a much better level since working with you on my office Feng Shui. I have experienced a visible increase in activity, and already have 2 sales and another one in the works! I actually danced one morning when I walked into my office because it felt so good! I also enrolled in your Feng Shui Certification course, and my wife is 100% on board with me; I also have worked with three of my sellers who have instituted the proper Feng Shui colors in the different guas. Your Feng Shui techniques are amazing. I feel ALIVE again, with a whole new perspective on life and business."
David Carroll, SC, R.E. Broker
"Dear Suzee, I got your package a few weeks ago and listened to everything several times and the Feng Shui program is just awesome. I did a test and placed an affirmation in the helpful people area in a silver box to sell my motorcycle, within 12 hours of doing that, there were so many calls and emails wanting to purchase it. Thank you very much!! I definitely plan to use your consultation services next as I have already purchased a home in North Carolina!"
Katherine Finnie, Homeowner -Fairmont, NC
"I can attest that Feng Shui works and works fast! I Feng Shui all my listings, ask top dollar for them and get it. I'm currently enrolled in Suzee's CERTIFICATION program and love it. Quite frankly, Feng Shui has already branded me ahead of the competition. I'm looking forward now to networking with other REALTORS® knowledgeable in Feng Shui. Thanks, Suzee, for teaching me how to use Feng Shui the right way!"
– Kathy Luebcke, Broker / Owner, Intero Real Estate
"I have been listening to the Certification course over and over. Great inspiration, and it is working with my listings too! I sold over 30 million last year, and am having another great year in real estate!! All the best and Thank you!"
– Peggy Parker, Keller Williams - VA
"I am AWE INSPIRED by your certification course; it's incredible. I can't get enough of it!!! I've only been at it a short time and it has already improved the quality of my life, not to mention I'm having a lot of fun too!"
– Robyn Wonnell, Certification Student - California
Hi Suzee,
I'm an Interior designer/ Home Stager, and your student! in Orange County, CA . I specialize in staging high end luxury homes.
2 months ago I staged a 9000 sqft home in Irvine, CA going for $7 million. First time ever had the pleasure to do a walk through with a Feng Shui consultant hired by the agent. After that I started researching online to learn more and I was blessed to find you. On May 25th, 2016 Without hesitation I enrolled in your course....and WOW!! Things started shifting almost immediately. The very first thing I did was to address the mouth of Chi at my own house before I even started space clearing...It seemed every other phone call was from a new client.
I'm thinking this can't be because of Feng Shui?? Suzee Miller?? No?? How is that even possible?? But then got a call from an agent in Diamond Bar, CA 40 miles away, for a 5000 sqft home for $2.9 million. Still a student of your course did a walk through with a Chinese Seller and a Chinese Agent, and YES Mam!! I landed that job! I know without a doubt it was your course and how the land takes priority. I Feng Shui'd the property! Not only I got the job, but we SOLD it in less than 2 weeks. (In escrow now). So my dear THANK YOU! I've been living, sleeping, breathing with Your Feng Shui course for the past 2 months! can't get enough from it. I have too many success stories to share. This was one of them.
Thanks a Million - Shirin Abdollahi
"I am living a magical and blessed life since learning about you and Feng Shui. My income is OFF THE CHARTS, my family and I enjoy 6 weeks of vacation a year, we now own investment properties in the double digit numbers and best of all, my husband David and I and our two children are enjoying the time of our lives! We wouldn't think of leasing, buying or living in a property that wasn't compatible with our Feng Shui Elements. Your Certification study is phenomenal!!!"
Dinorah Carmenate, Real Estate Broker - CA
"Suzee Miller may not be Chinese but I am, and since learning how to Feng Shui my office, I have increased my staff by 20 new people (now 70 employees strong). Also since honoring my power directions at work it has enabled me to work smarter (4 days/wk .. soon to be just 3 days/wk!!) while tripling my company earnings in one year. Thanks to Suzee, my company is now branded a success!"
Sherri Tong, CEO, Intergro Health Services - California
"I bless you everyday that you enlightened me to Feng Shui....if it wasn't for that initial e-mail you sent me way back, I know that I would not be saying that I have currently over $130,000 in commissions in contract. I owe it all to you and your Feng Shui CERTIFICATION........Thanks so very much!"
Debra L, Stagg REMAX Hills & Valley New Jersey
"I just double-ended a property in 3 DAYS using Suzee Miller's Feng Shui sales and marketing techniques. The Feng Shui Certification course and benefits are worth every penny, ten times over!"
Sandra Jean LaBarbera, Feng Shui Certified REALTOR®, RE/MAX, NC
"Thanks for the generosity of your Feng Shui audio programs Suzee. We truly appreciate your gifts and talents. Your work is totally amazing! We are now living blessed lives in countless ways in taking your Feng Shui Certification. God bless you."
Brenda and Verlyn Cohn, Country Western Song Writers, Nebraska
"Suzee, your Feng Shui Certification is the best approach to selling real estate that I have ever taken. I have found new energy! Since I sold the two properties that got me certified, I have feng shui'd two more homes... one just sold in 10 days! The seller is singing my praises and wants me to help her find another home to renovate with Feng Shui! Your program changes lives and works in any market. I cannot thank you enough!"
– Elwynn Schwartz, Feng Shui Certified Realtor, Chattanooga Real Estate Consultants - Tennessee
"You truly inspire me. Thank you for what you do, how you do it and what you share with all of us. You are living my dream - practicing what you teach, teaching, speaking and continually growing. I feel blessed to know you. I LOVE your Feng Shui Certification course! Keep up the good work!"
– Kathy Mays Interior Designer - CA
"Suzee your educational programs are phenomenal. You are the only Author/Feng Shui Master that has ever taught professionals how to apply Feng Shui principles in real estate business. It's amazing how powerful your Feng Shui techniques are in selling property. In my opinion, your Feng Shui CERTIFICATION course is as good as it gets"
– Kathy Collings, CRB, CRS Director of Tucker University
F.C. Tucker Co., Inc, INDIANA
"Your Feng Shui Certification course is fabulous!! I am listening to each program a couple of times while making notes, and I can't tell you how much I have learned already and I'm just on CD # 3. As a Real Estate agent who is also a Certified Stager, your course is absolutely invaluable to both realtors and professional stagers.In the past, I have taken great pride in the interior staging, but with my "new feng shui" knowledge and your excellent teaching, I feel that this will tie everything together especially the land, plus putting the correct emphasis on the interior rooms. I am thrilled that your certification course information found its way to my email box. It is truly going to make a huge difference in my business."
– Diane Sutton, RE/MAX - VA
"There is no way to begin to thank you for the success and wealth my partner and I have amassed since honoring our power directions and learning your Feng Shui Certification. We are deeply grateful to you Suzee, beyond 'just' words."
Bobbi Feinstein, Realty Executives - Territory Franchise Owners for California and Mexico
"I purchased your Feng Shui audio program a couple of weeks ago. I'm finding it very interesting and informative. I find your email notices interesting and thought provoking too – keep them coming!"
Sandra Low, Nova Scotia, Canada
"I have always enjoyed listening to your Feng Shui seminars. They are logical, practical and very, very true. Most of all, following them allows us to develop the more positive side of our nature. Thank you and more power to you."
Edna "Edzz" C. Ko, Davao City, Philippines
"For the last 5 years our engineers and architects have been working in their best directions, and every year their production and our business has grown. Thank you for this powerful information. Your Feng Shui Certification course is fantastic!"
– Michelle Pettit, CEO, - PC Associates
"Every time I take a step with Feng Shui, something changes for the better. I know it has to be good unfolding. It's an exciting journey! Thanks for the inspiraton and all your Feng Shui products!"
Lee Shennum, Homeowner, TX
"Since listening to my Feng Shui element, MY INCOME HAS INCREASED TENFOLD in just 9 months, doing what I love to do! I followed everything you suggested to the 'T' including space-clearing. Today, I am much more aware of my uniqueness and allow the natural Empress in me to come out! I'm very excited about studying your Feng Shui Certification course next. I cannot thank you enough!"
Maria Carter, Author – Feng Shui Consultant, CA
"I have bought and read many books on feng shui and none of the books mentioned anything about the land. It wasn't until I received your Certification Course that I started to understand how important it is to feng shui the land. Your course definitely contains a lot of information that is lacking in all of the other books I have read. Again, thank you for all of your help!"
– Diane Elmore, Real Estate Appraiser Virginia
"I am enjoying your Feng Shui CDs, more than you can imagine. Being Feng Shui Certified has already changed my life and career in amazing ways!"
– Connie Thomas, Feng Shui CERTIFIED Stager - Louisiana
"I am a Geologist by trade, and recently got Feng Shui certified. I very much enjoyed this course, it is just what I have been looking for! I am a new mother who is currently on maternity leave; I'm doing Feng Shui as an advocation. Feng Shui allows me the opportunity to 'give back' and 'help others' locally as well as abroad, something I have always wanted to do!! I feel extremely blessed to have found this amazing certification program. I now have the flexibility to spend more time with my family, set my own hours, help others, meet many great people, be financially secure while owning my own business, what more could I ask for?
Thank you Suzee for your remarkable knowledge and for developing this Feng Shui course... you are truly an inspiration! I am having phenomenal success with your Feng Shui approach and techniques. It's exciting and thrilling, and I cannot thank you enough!!!"
– Nadene Hagen / Feng Shui Certified Consultant - Saskatchewan, Canada
"Your Feng Shui audio books and audio programs are phenomenal. I am only half way thru them, but already the opportunities that are coming along are just UNIMAGINABLE! Thank you."
Manoj Shivnani - Business Entrepreneur, Spain
"Hello Suzee, I am very happy to tell you that I received my package yesterday. I am starting my Feng Shui Certification course now. I'm very excited to be a part of your Feng Shui school. I listened to two cd's already and I'm very excited to do the course! I was so happy that you have a lay-away plan so that I can afford it. Thank you very much. God bless,"
– Myrna Lovett - Japan
---
---
IGNITE YOUR LIFE AND CAREER
For more information on Feng Shui Master Suzee Miller's CERTIFICATION Program
click on the Menu above or click here to return to the CERT home page.